ATM Technicians: Service & Maintenance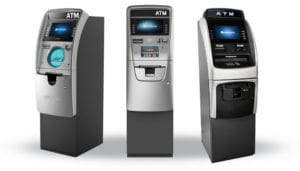 AUTOMATIC TELLER MACHINE SERVICES
FIRST LINE MAINTENANCE

FIRST LINE RESPONSE

SECOND LINE MAINTENANCE

ATM CASH REPLENISHMENT

ATM INSTALLATION & REMOVAL 
V.I.P 360 provide ATM Services such as Replenishment & Maintenance. Our armed security officers can refill and replenish your ATM's as well as service and technical issues. Our First Line Maintenance team are experienced professionals providing a quick response to your ATM when it has an issue and is out of order or service. We can service Cairns, Townsville, Airlie Beach, Mackay, Rockhampton, Brisbane & Gold Coast.
FIRST LINE MAINTENANCE:
We understand that when your ATM's goes down you are losing sales and more importantly disrupting customers. Our experienced First Line Maintenance technicians can fix your ATM on average in 15-20mins. We provided rapid response times with dedicated teams to maintain your ATM and ensure its up and running in working order. Our First Line Maintenance are licensed security guards who are armed and trained in this specialised role.
We are highly experienced on the following ATM Machines:
NCR
Wincor Nixdorf
Diebold
Hyosung
+ More
SECOND LINE MAINTENANCE:
When our First Line Maintenance technicians are not capable of fixing your ATM, we will supply Second Line Maintenance technicians to service your ATM, replace parts, reload software, fix technical issues and more. We will also supply a Armed Guard to guard our technicians while that are working on your ATM. This ensure the safety and security of our team and your assets.
ATM REPLENISHMENT: 
Our licensed Armed Security team specialises in Cash In Transit for ATM replenishment. Transporting your cash to and from your ATM is done with precise planing, high tech resources, quality assurance policies, security and safety procedures and a extremely well trained team who go through some of the highest background checks and employment screening. We trust our methods with our
Our team can provide the following services:
ATM replenishment – Swapping Cassettes and filling up cash
Cash Counting and Banking Services
Fixing service issues
Reloading paper
Emptying bins
Reporting damage
Ensuring your ATM is in service for your customers.
ATM INSTALLATION & REMOVAL:
V.I.P 360 can install your ATM at your preferred site. We can organise it to be transported on a Sensitive Cargo transport service, we take collection of the ATM on site. We secure the ATM and install in at the desired position. We can also remove your ATM and get it transported to another site.