Crowd Controllers
Crowd control security services play a vital role in ensuring the safety and well-being of everyone involved in any event. Crowds are unpredictable and without proper security, all sorts of mishaps can easily happen within massive gatherings.
VIP 360 has a team of crowd controllers in Melbourne, Sydney, Brisbane, and Gold Crowd that specialise in utilising a variety of crowd management techniques to ensure the safety of both patrons and staff. They are highly skilled and trained to reduce risk or deal with situations involving large crowds.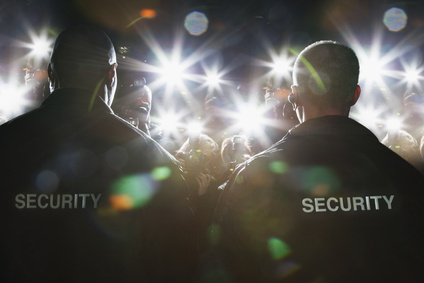 We are Australia's Crowd Control Security Experts
VIP 360 crowd control security staff work at various different events, such as concerts and sporting events. Our crowd experts understand crowd psychology and can predict certain behaviours before they occur. By using this knowledge, we have successfully managed crowds in many different scenarios and we will be happy to help you with your needs.
Our crowd controllers are able to handle large groups of people and ensure that the crowd stays safe and does not cause damage. They use their expertise to ensure that the crowd is under control, no one is hurt or injured, and the event runs smoothly with everyone following the rules. We work with clients throughout –
Townsville
Cairns
Brisbane
Gold Coast
Sunshine Coast
Mackay
Sydney
Melbourne
Why Choose Us?
The team of crowd controllers at VIP 360 is equipped with sophisticated crowd control equipment and undertake comprehensive Crowd Controlling training. They work closely with the event organizers and venue staff to ensure that safety is maintained and that all levels. Our crowd control services are designed to provide peace of mind for event planners and participants alike, knowing that highly-trained VIP360 crowd controllers are present to prevent dangerous situations from escalating.
We provide crowd control security services for –
Pub & Tavern
Night Clubs
Events
Stadiums
Shopping Centres
Sporting Events
And Many More
Since crowd consist of different kinds of individuals with different backgrounds and age group, it can be difficult to handle them than a usual crowd and require the assistance of professionals like VIP's crowd controllers. Our crowd control security services are always available for hire at all the major events nationwide including concerts, festivals, carnivals, sport games and other public gatherings where large number of people will be present.
With years' experience in providing private security services, we know how to handle any situation. So, whether you are planning to host an event for 100 or 100, 000 people, VIP 360 has the crowd control security guards to make your event a big success. Call us on 1800 847 360 to discuss the security needs for your next event in Townsville, Cairns, Brisbane, Gold Coast, Sunshine Coast, Mackay, Sydney, or Melbourne.