Description
Solar Power 4G SIM Card Wireless IP Camera Recharge Battery 1080P IR Night View Outdoor Video Surveillance Camera Solar Panel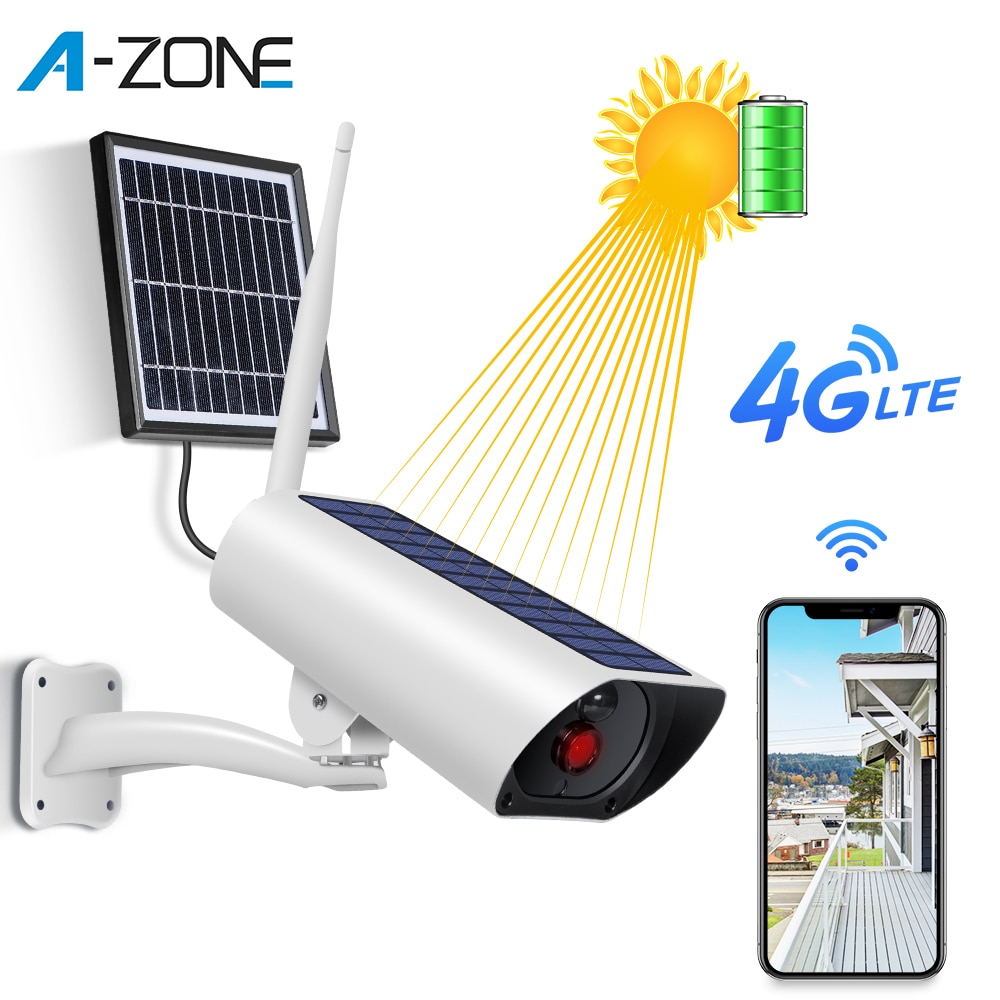 Specification:
1. Support 4G SIM card, Watch online anytime, anywhere.
2. Night vision function, with 10 meters effective night vision distance.
3. Using solar energy: One day of sunlight keeps the camera running for days. Realizing by four 18650 batteries, solar panels and smart standby mode, more durable in use.
4. Ultra low power consumption, longer standby time. Intelligent energy-saving and solar energy charging function, can acheive free-maintenance equipment all year round, very practical, environmentally friendly.
5. HD 1080P image quality, can watch and record HD videos, with clearer monitoring details.
6. No wires: Connect the network by inserting a 4G SIM card. Can place it anywhere without power supply. Access instant video and audio streams anytime and anywhere.
7. Good performance: IP67 waterproof and moisture-proof. Can get energy from lights even in rainy days, prolonging battery life.
8. TF card storage. Store event snapshots by inserting TF cards, also support image and cloud storage.
9. PIR detection. The camera pushes the alert information to the user's phone when find an intruder in the surveillance area.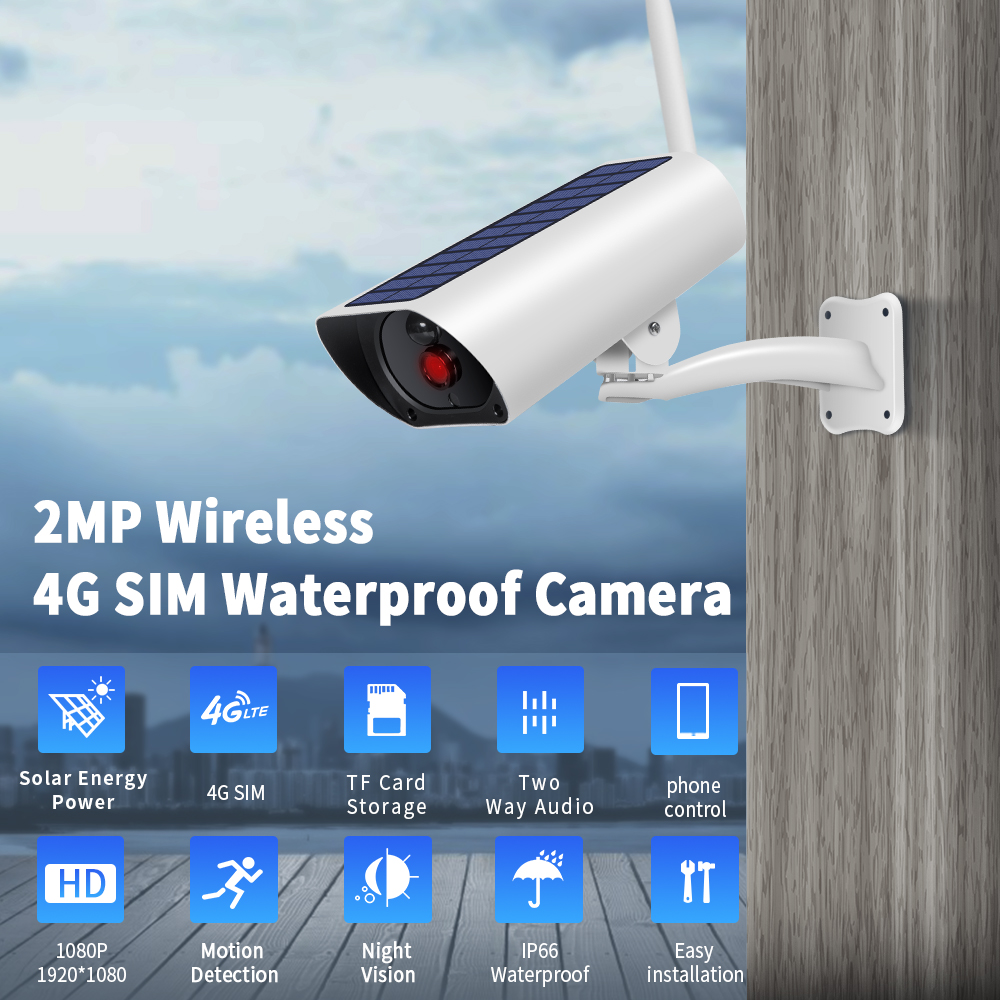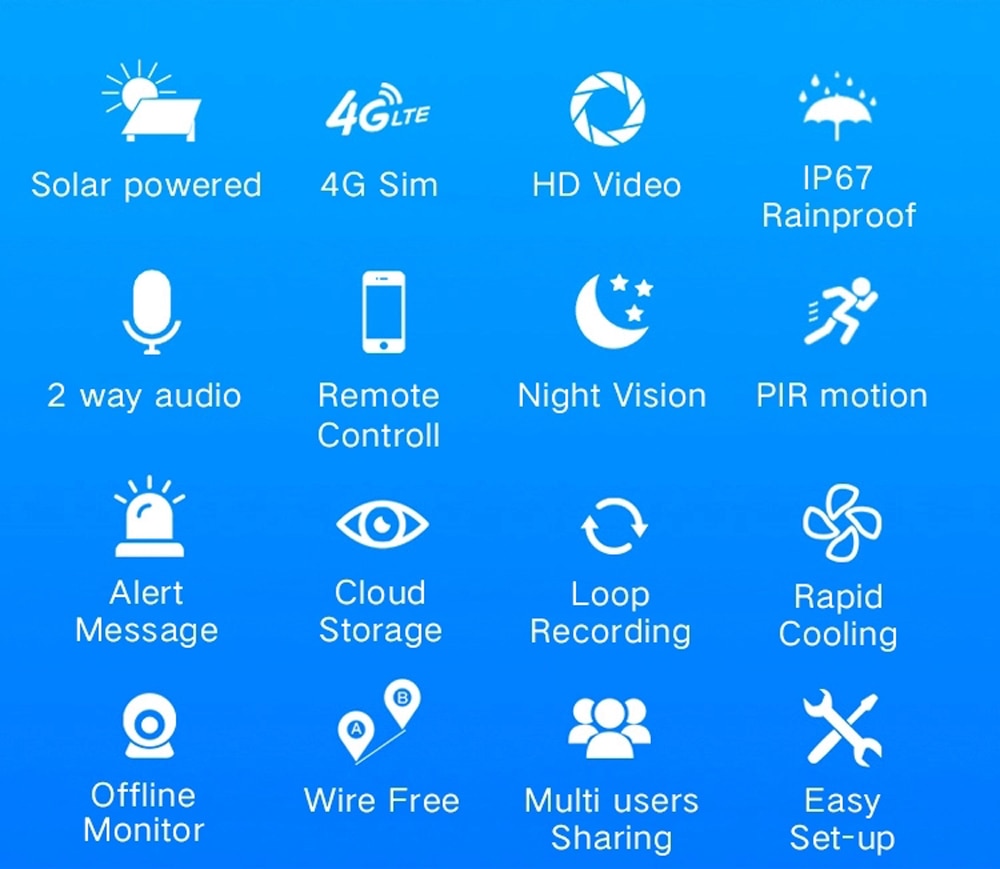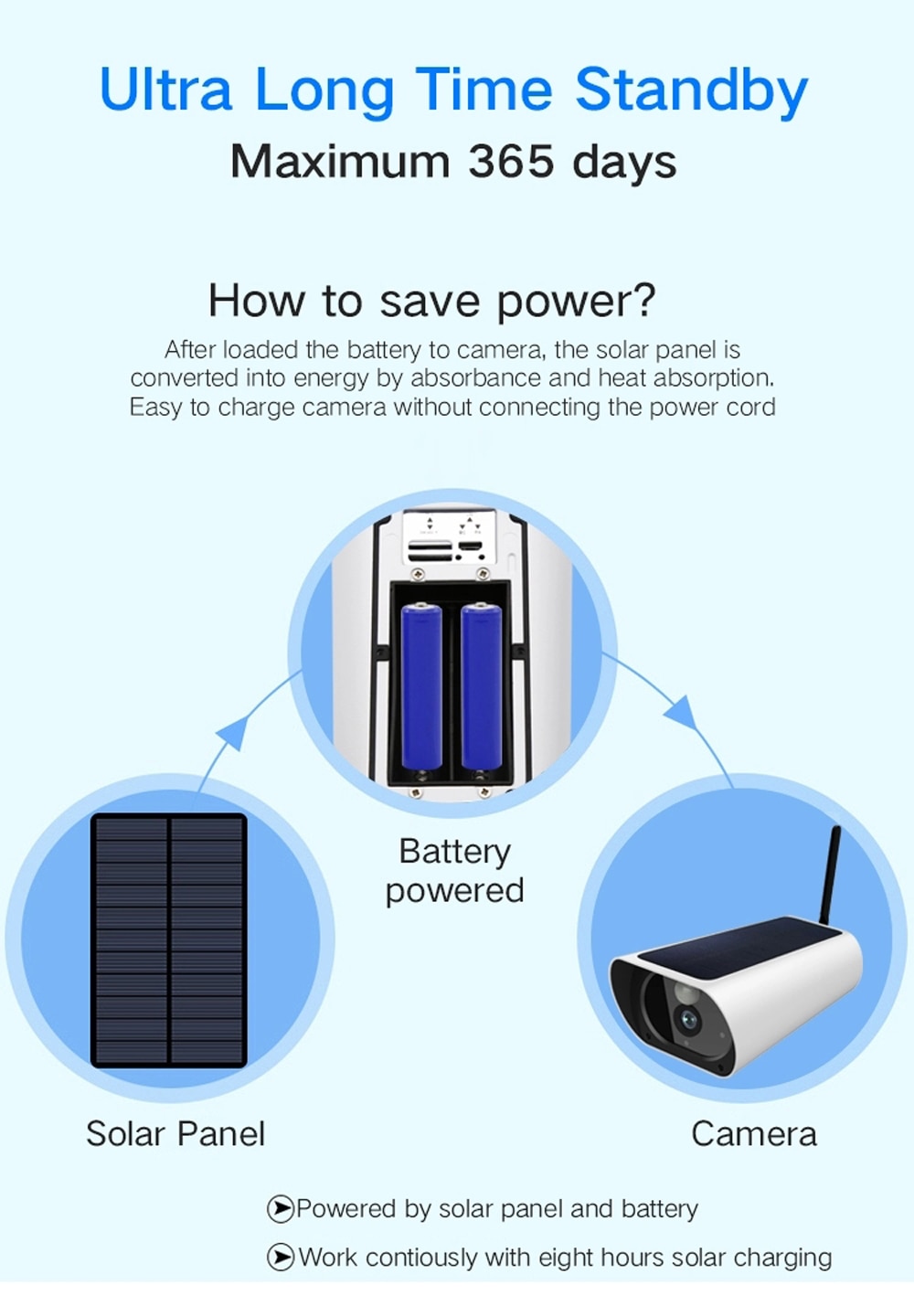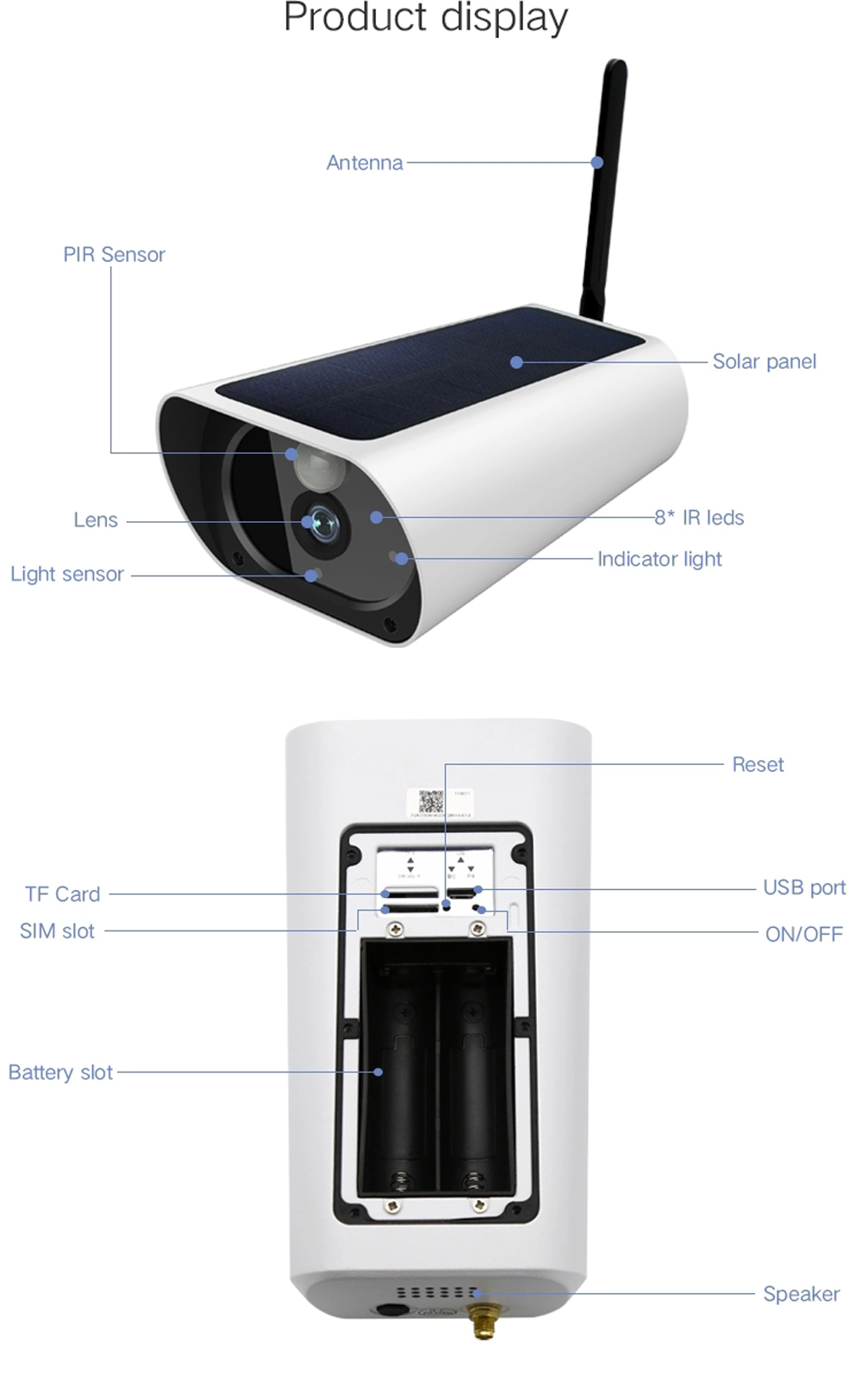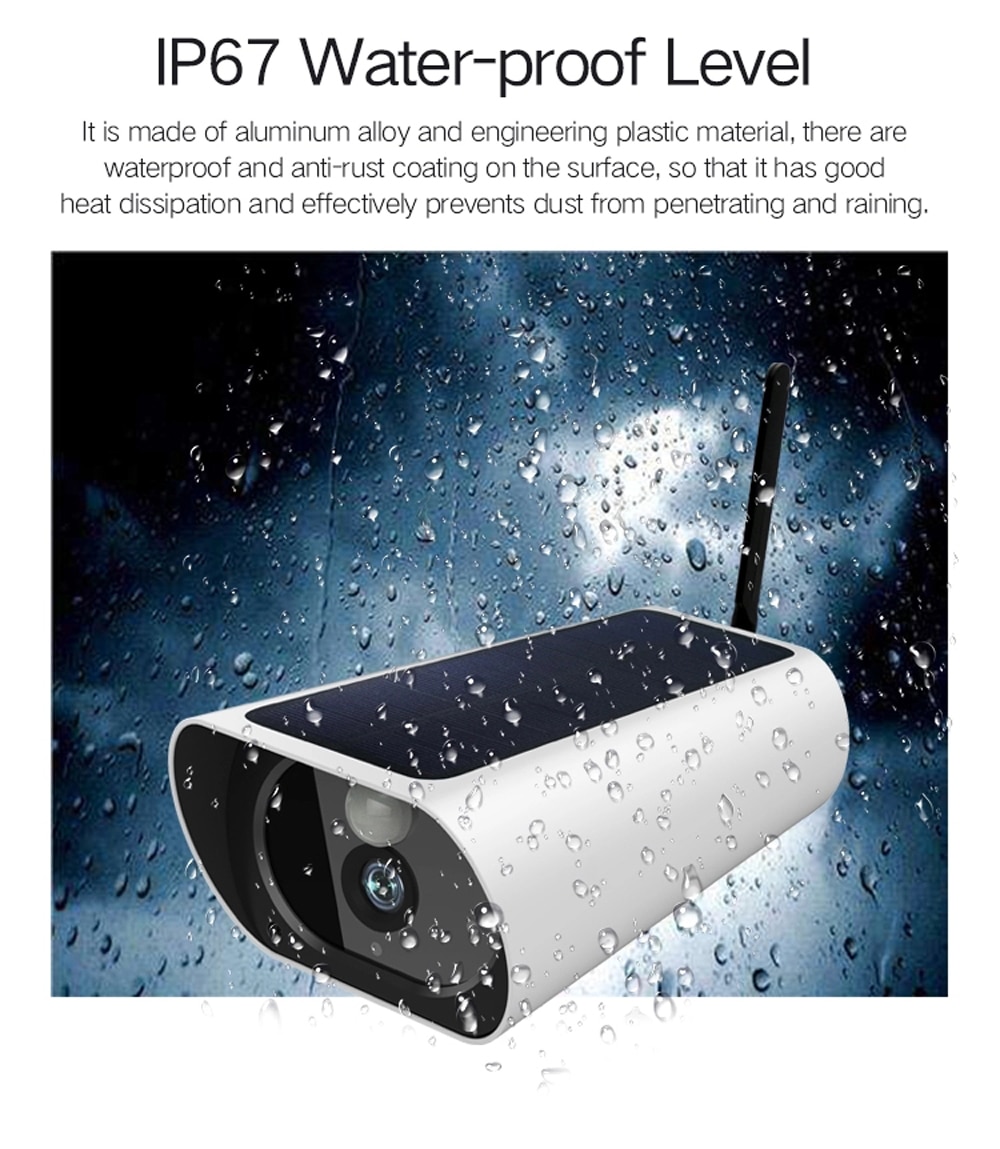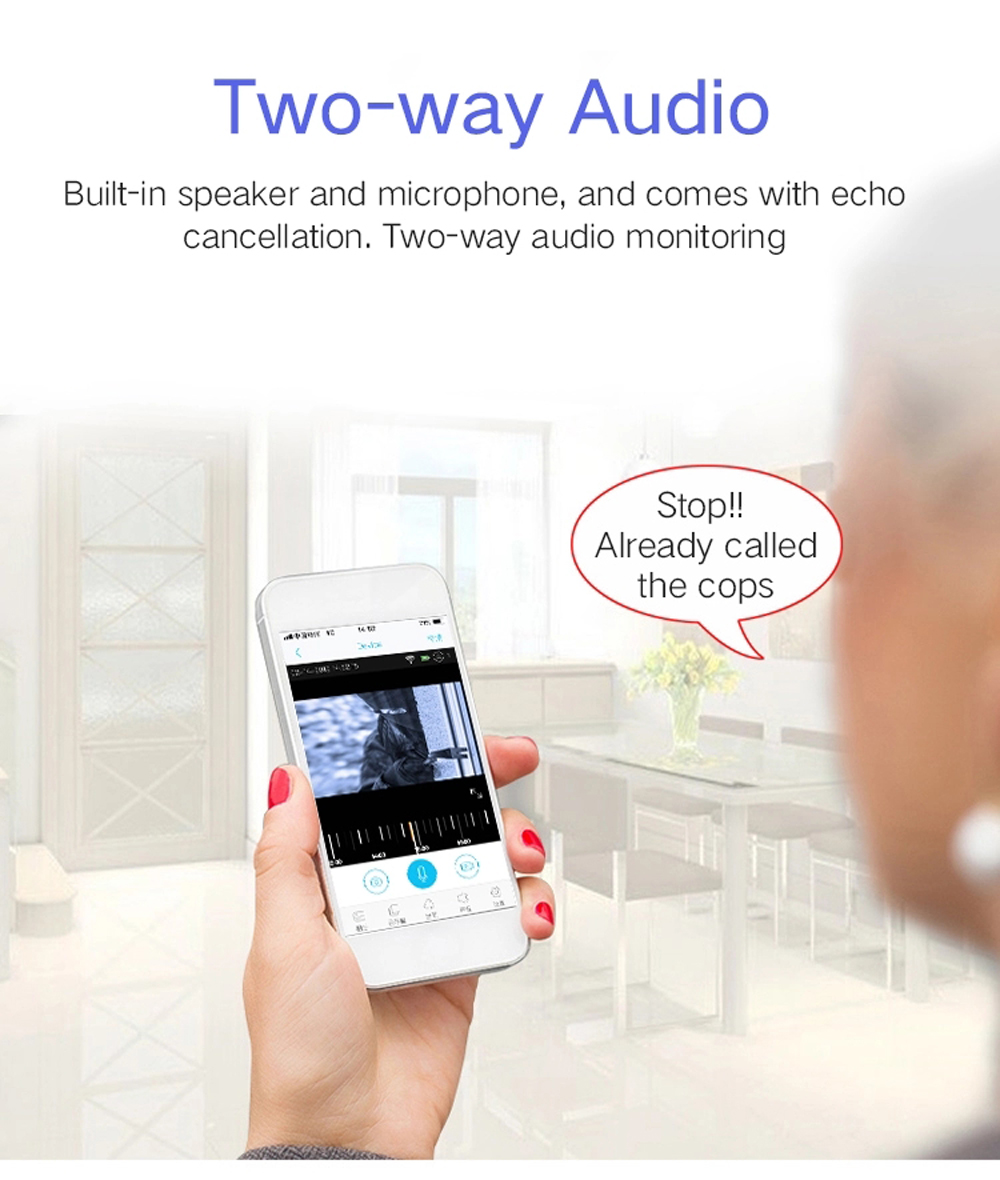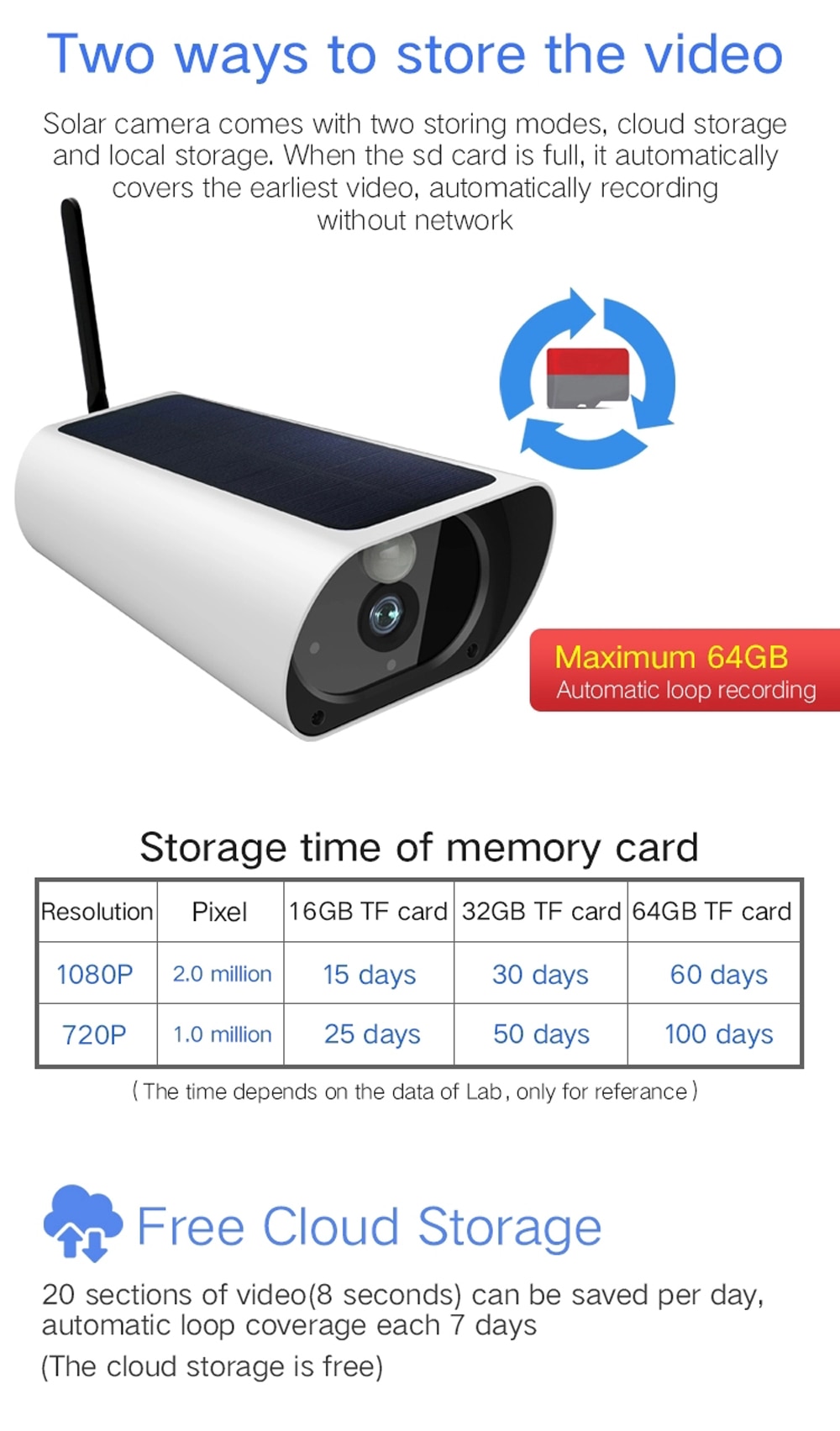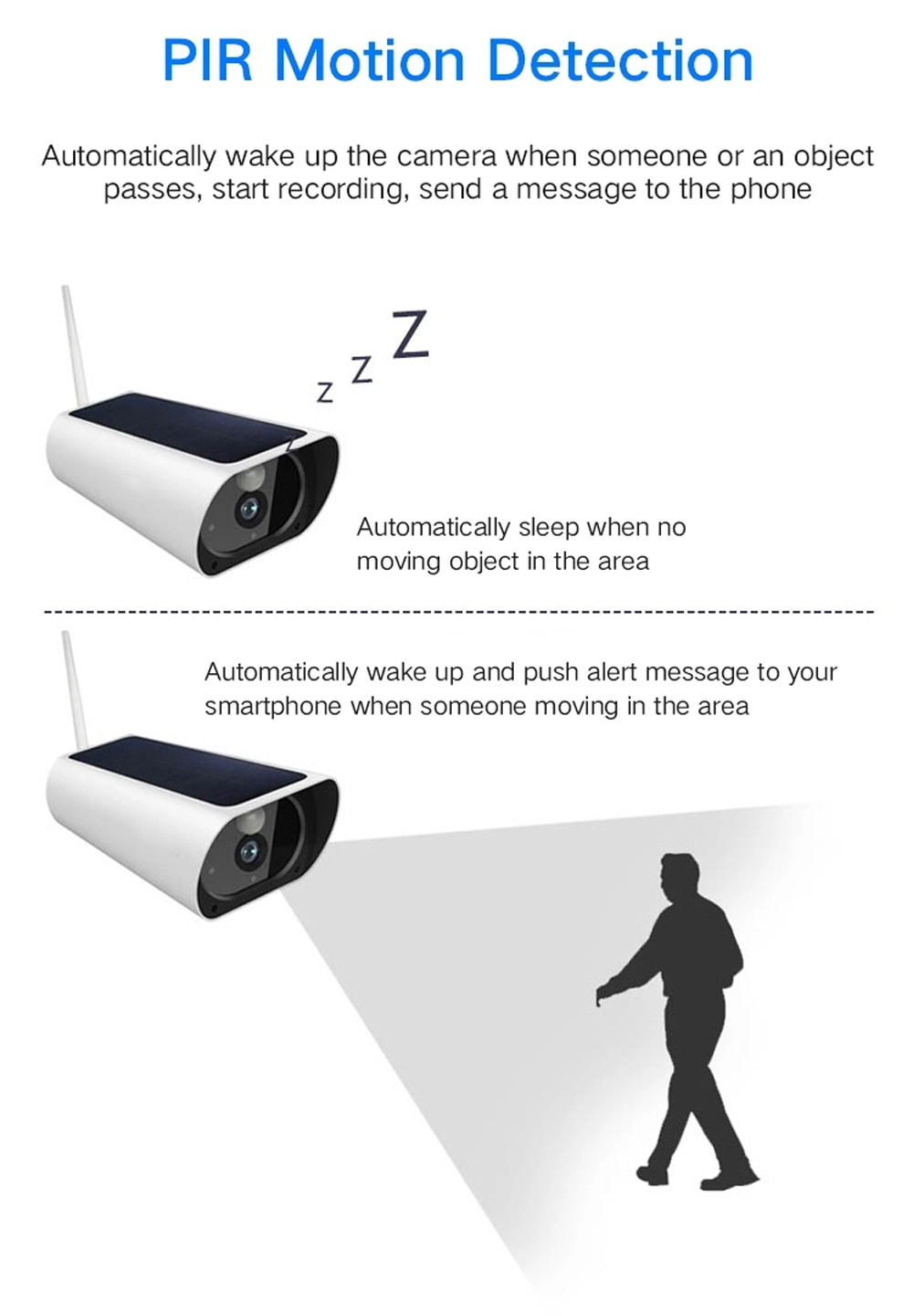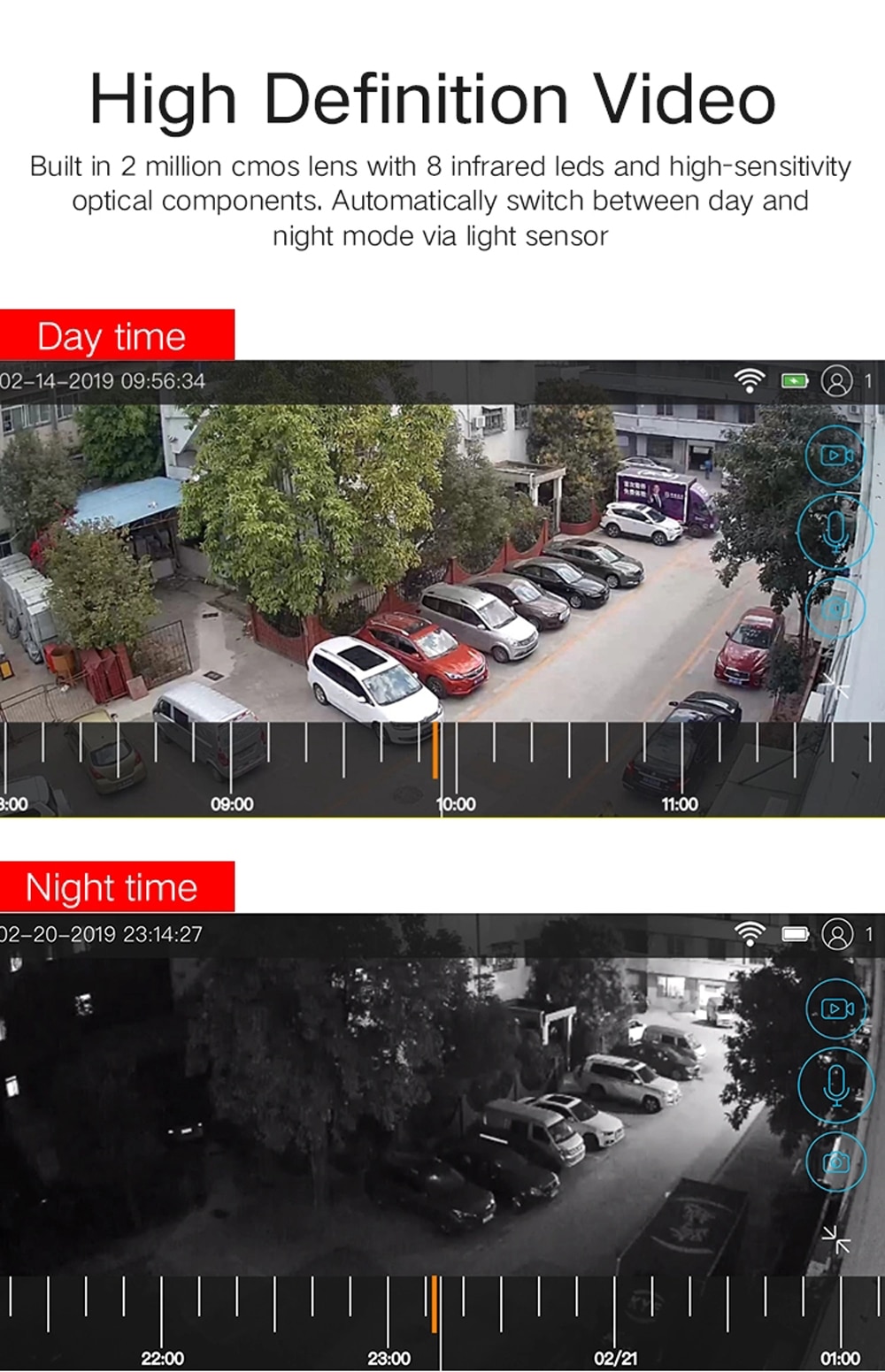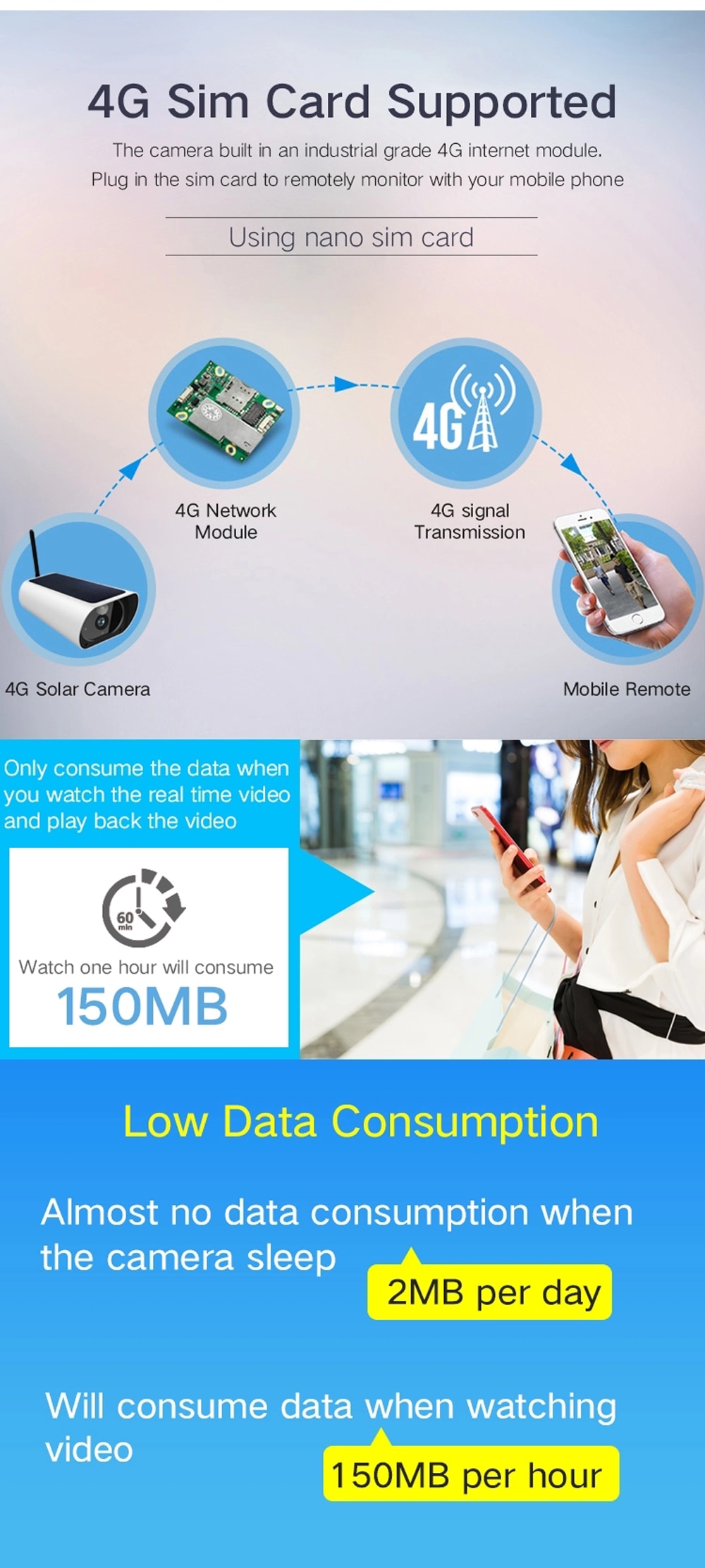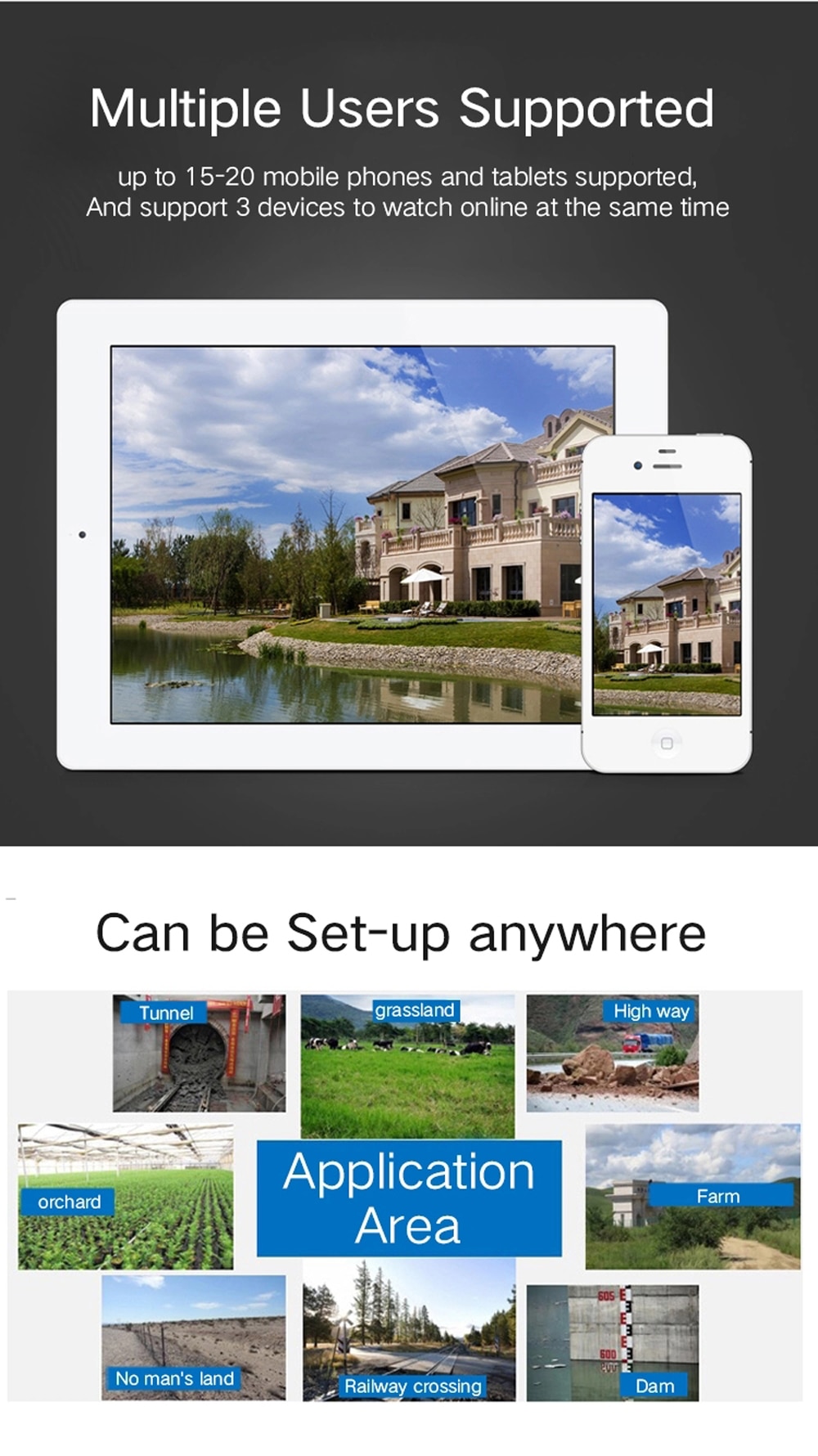 ​