Description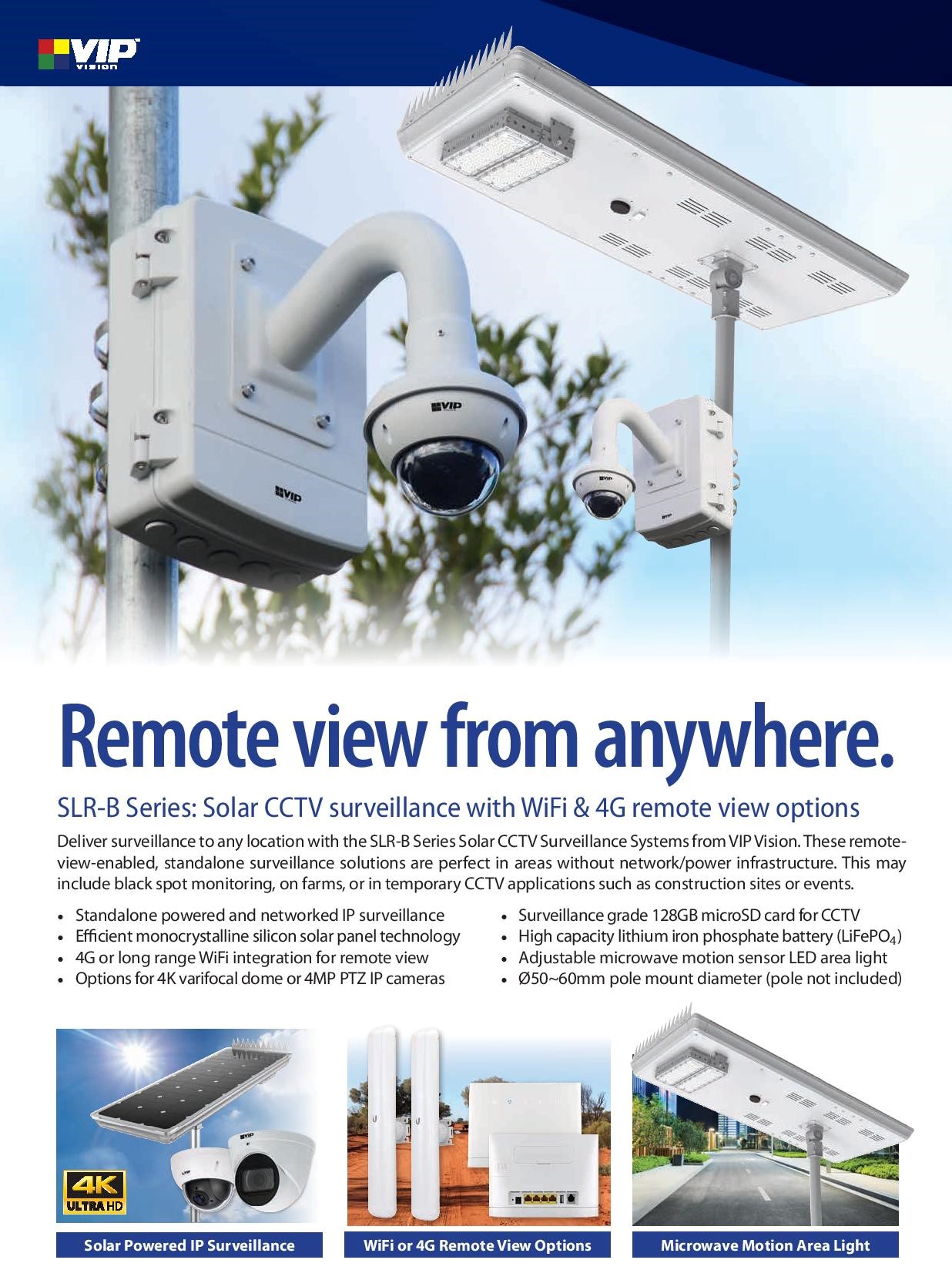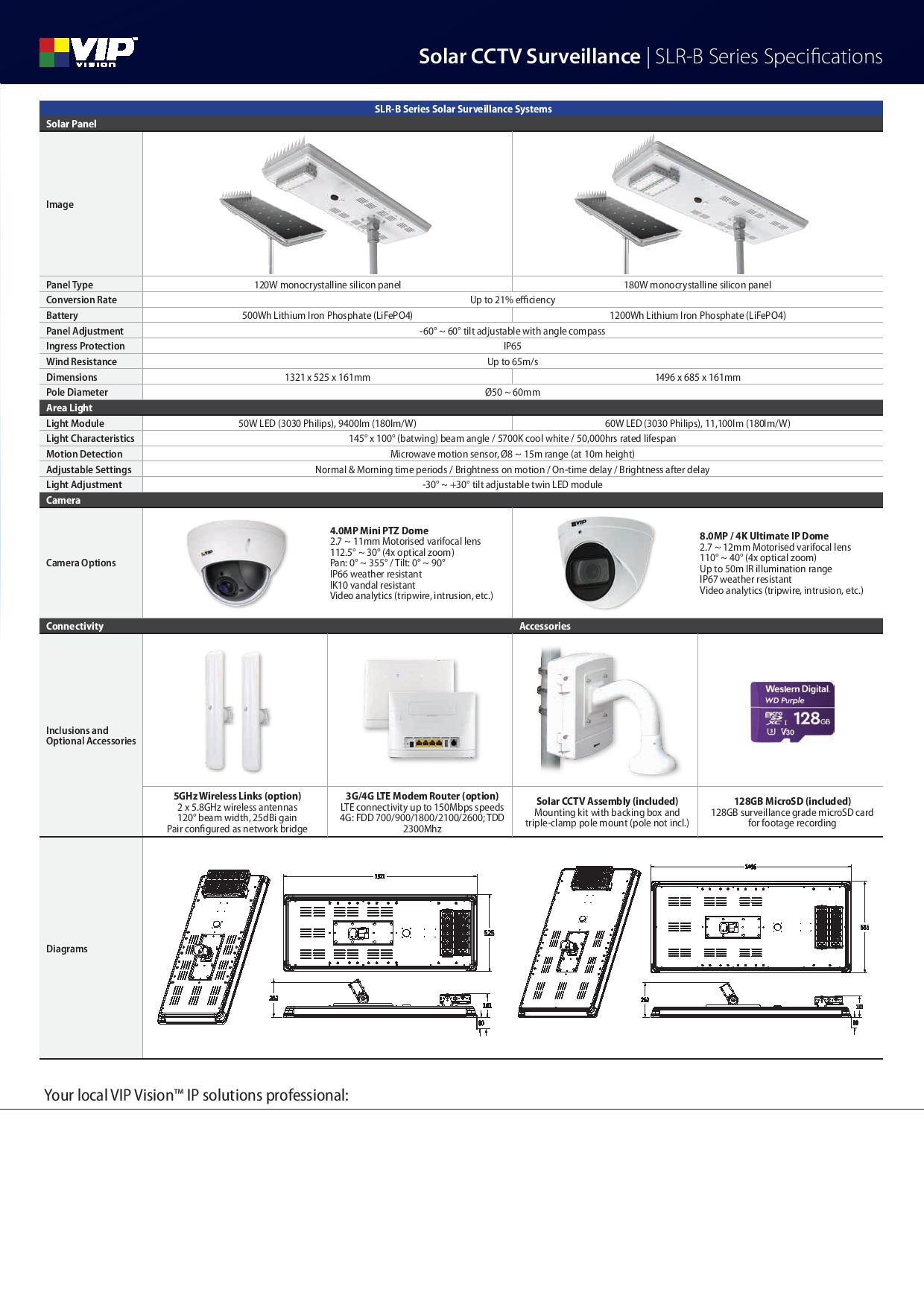 Deliver surveillance to any location with the SLR-B Series Solar CCTV Surveillance Systems from VIP Vision. These remote-view-enabled, standalone surveillance solutions are perfect in areas without network/power infrastructure. This may include black spot monitoring, on farms, or in temporary CCTV applications such as construction sites or events.
This model features your choice between the 4.0MP Mini IP PTZ Dome (VSIP4MPPTZMINI) or the 8.0MP WDR IP Motorised Dome (VSIPE8MPVDIRMG).
The solar panel unit features a 50W LED area light with microwave motion detection, which can be customised to your specifications. The entire system is powered by a rechargeable a 500Wh Lithium Iron Phosphate (LiFePo₄) battery.
This model includes a 5.8GHz wireless bridge for local remote view via WiFi.
This unit does not include a pole or base plate.
Product features:
• Efficient 120W monocrystalline silicon solar panel
• Long range 5.8GHz WiFi bridge for remote view
• Lasts up to 2-3 days from full charge in cloudy conditions
• 500Wh lithium iron phosphate battery (LiFePo₄)
• Built-in 50W microwave motion sensor LED area light
• Ø50~60mm pole mount diameter (pole not included)
• Surveillance grade 128GB microSD card included
• 4 year warranty