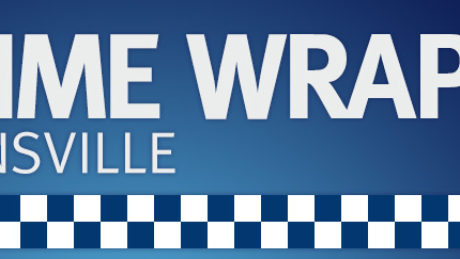 Townsville crime wrap, October 30
Stealing, Stuart: Police have charged a man with stealing following an incident at a licensed premises on Saturday night.
At about 10:25pm police were patrolling the carpark of a licensed premises on Stuart Drive, Stuart when they observed two males standing next to a number of silver kegs located near the roller door of the hotel.
Police then intercepted a white utility that was observed to drive out onto Stuart Drive.
A short time later, police located two women and conducted a search.
Police will allege that they located a number of items in one of the women's handbag with the tags attached.
Police will allege that they observed three empty silver kegs and fivehotel drinking glasses in the tray of the utility.
A 23-year-old man was charged with stealing and is expected to appear in the Townsville Magistrates Court on November 22.
Drink Drive, Townsville city: A woman has been charged with drink driving after police intercepted a vehicle on Sturt Street, Townsville city on early Saturday morning.
At about 6.30am police will allege that they observed a Suzuki hatchback stationary at two sets of green traffic lights.
Police intercepted the vehicle for the purpose of a roadside breath test.  The woman was then transported to the Townsville Police Station for further testing, where she recorded a positive blood alcohol concentration (BAC) of 0.141%.
A 33-year-old Annandale woman is expected to appear in the Townsville Magistrates Court on November 6.
If you have information for police, contact Policelink on 131 444 or provide information using the online form 24hrs per day.
You can report information about crime anonymously to Crime Stoppers, a registered charity and community volunteer organisation, by calling 1800 333 000 or via crimestoppersqld.com.au 24hrs per day.
Source: Townsville Crime Alert